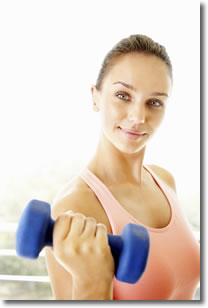 Muscle energy technique is based on the principle of reciprocal inhibition. This theory explains that muscles on one side of a joint will always relax to accommodate the contraction of muscles on the other side of that joint when indirect pressure is applied. These techniques are usually applied after the tissue has been warmed up through traditional massage techniques and can help reduce spasm and restrictions within a muscle. Muscle energy technique can be performed in a variety of ways, but most follow these basic guidelines:
The therapist and client decide where restriction is occurring.
The therapist brings the muscle to the restrictive barrier.
The client performs an isometric contraction against the equal counterforce of the therapist.
This is hold for 3-5 seconds and then the client allows the muscle to fully relax.
The muscle is then brought to the next barrier and the process is repeated
This is done 3-5 times
There is usually an improvement in range of motion after this technique has been performed.