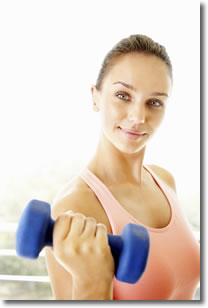 Massage Athletica is not your typical massage clinic.  We excel in giving specific focus on your health concerns by bringing you the type of advanced service you deserve.
At Massage Athletica we believe an active lifestyle starts with a balanced body. Our therapists can help you overcome the stress, strain, tension, and overuse that your activities and every day life inflict on your body.  Our trained, registered massage therapists customize each treatment to care for individual needs, and bring you the top-class service you deserve!
We use the most effective techniques in each treatment, to ensure the most desirable outcome is achieved. Each session is tailored to meet your specific needs so no matter your activity, you will feel great and perform better! 
Injury Care Package
Five treatment sessions of 30, 45, or 60 minutes
Receive 5 sessions of personalized care with top of the line recovery products. Enjoy benefits that continue to last beyond the treatment session. Talk to your registered massage therapist about any questions you may have regarding the treatment, and discuss effective ways to keep the injury from reoccurring. Then receive a personalized injury profile for your at home care in-between treatments. Best results with weekly or biweekly treatments.
Performance Care Package
Five treatment sessions of 30, 45, or 60 minutes
Just because you don't feel injured doesn't mean your body is performing at an optimum level. Spend 5 personalized session with one of our registered massage therapists to discover where your strengths, weaknesses, and imbalances are. Get to know your body better by utilizing tools such as gait analysis and postural scans. Then work through these areas to improve performance and wellbeing. Discuss the best ways for you to stay injury free and receive a specialized performance profile of at home care for in-between treatments. Best results with 45 or 60 minute monthly treatments.
Single Treatment Rate
| | |
| --- | --- |
| Time | Package Amount* |
| 30 Minutes | $37.50 |
| 45 Minutes | $56.25 |
| 60 Minutes | $75.00 |
| 90 Minutes | $112.50 |
*GST not included
Package Rates
| | |
| --- | --- |
| Time | Package Amount* |
| 30 Minutes | $150 |
| 45 Minutes | $225 |
| 60 Minutes | $300 |
*GST not included.
Active Release Techniques ®
ART is a patented, state of the art soft tissue system/movement based massage technique that treats problems with muscles, tendons, ligaments, fascia and nerves. Headaches, back pain, carpal tunnel syndrome, shin splints, shoulder pain, sciatica, plantar fasciitis, knee problems, and tennis elbow are just a few of the many conditions that can be resolved quickly and permanently with ART. These conditions all have one important thing in common: they are often a result of overused muscles.
Trigger Point
A lot of people don't know that the chronic pain they are suffering from is caused by a trigger point. A trigger point is a dysfunctional part of the muscle tissue that sends referring pain to other areas of the body. Trigger point technique involves applying pressure to that tissue to correct the dysfunction. It is usually performed along with other massage techniques.
Muscle Energy Technique
Muscle energy technique is based on the principle of reciprocal inhibition. The idea of this theory is that a muscle on one side of a joint will relax when the muscle on the opposite side contracts.  For example, a sprinter can experience a misfiring  and end up simultaneously contracting the quads and hamstrings during a hard run. If these muscles, which act opposite to each other are fired at the same time, at a high intensity, a tear can result. The dominant muscle, usually the quadriceps, overpowers the hamstrings. This sometimes results in a hamstring tear. Muscle energy technique is ideal for addressing imbalances and muscle spasms and is often performed in combination with traditional massage techniques.
Relaxation Therapy
A relaxation massage relieves stress and tension in your muscles. Relaxation therapy achieves this because of the general benefits of massage: it improves your circulation and helps to increase function of the lymphatic system. A relaxation massage rids the body of its toxins and will help you to sleep better. A relaxation massage will also help to release any contracted muscles and soothe aches and strains.
Kinesiology Taping
Kinesiology tape is fantastic for treating common sports injuries like shin splints, plantar fasciitis and runner's knee. At Massage Athletica we use a specifically engineered product called Rocktape, which can increase endurance by promoting blood flow during an athletic event. Rocktape lifts the skin away from the muscle, which promotes blood flow. This means more oxygen and more lymph drainage, which helps remove lactic acid. It is great for an athlete dealing with an injury while training.
Myofascial Release
Myofascial Release is a safe and very effective hands-on technique that involves applying gentle sustained pressure into the Myofascial connective tissue. When we are healthy, myofascia is very strong and protects the body. If it becomes injured, becomes inflamed, or even due to poor posture it can become tight and cause pain and decreased range of motion.
Deep Muscle Therapy
Deep tissue massage therapy is a massage technique which is designed to realign deep muscle fibres and connecting tissues in painful, stiff muscles and joints. The massage treatment can sometimes cause initial discomfort, but this usually fades within a short period.
Joint Mobilization
Joint mobilization is a treatment technique used to manage musculoskeletal dysfunction. Mobilizations are used to restore joint motion that has been lost due to injury. Mobilizations are used when range of motion or mobility is lacking.
Injury Rehabilitation
Injury Rehabilitation treatments involve a variety of techniques. A comprehensive assessment is performed to determine specific injured structures, and imbalances within the body.  In addition to traditional massage, ART may be used during treatment and clients are sent home with exercises or stretches to enhance recovery that much more. 
Sports  Screen
A Sports Injury Screen is often used to assess chronic injuries. Movement patterns can reveal important information about soft tissue restrictions. A sports Screen is important for anyone looking interested in improving performance or preventing injury.  Sports Injury Screens can be completed in 30 minutes.  These appointments can be booked with Mike.