Sports Massage Therapy
is used by athletes, both professional and amateur, as well as many non-sporting individuals due to its many benefits. Our registered massage therapists provide the best care with an accurate assessment, appropriate treatment, and sport specific rehabilitation exercises. It's an all-in-one stop to complete recovery.
Performance Care – Provides athletes of all ages and levels with customized treatments designed to boost athletic performance. Sports massage can also prevent injury and enhance recovery, two elements vital for success.
Injury Care – Already injured? Our injury care techniques can quickly help you overcome this injury by treating a variety of specific conditions aimed to help correct muscular imbalances, overuse injuries, and any postural issues occurring.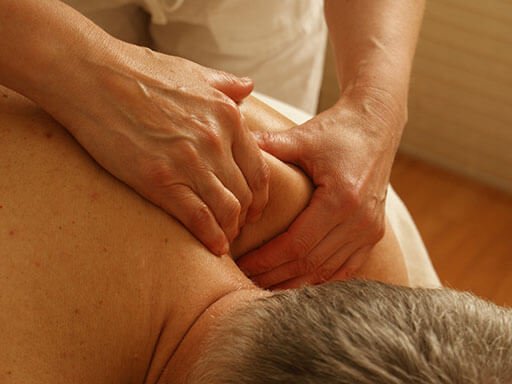 Arrivals
– We ask that you arrive 10 minutes prior to your scheduled appointment to fill out a patient form. This will allow your massage therapist to tailor the treatment to your specific needs.
Treatment Room – Your massage therapist will then take you to a treatment room. For most lower injury (e.g. knee, hip, etc.) treatments we suggest patients bring loose fitting sports shorts. Many of our techniques are movement based, for that reason most of our therapist prefer not to use linens. During the treatment your therapist will ask you to alert them if a technique or stroke they are using is uncomfortable. Once the treatment is completed your therapist leave the room giving you the opportunity to re-dress.
Post Massage – Once your massage therapy session is completed your therapist will leave the room and give you an opportunity to change. Afterwards, your therapist will provide you with sports specific exercises for you to perform at home and then take you back to the front area.
Like a regular workout at the gym, each visit builds on the ones before. Miss a visit and you can lose the momentum necessary to make the needed changes. If regular massage treatments are required we do offer treatment packages.